Starting December 3, 2013, asylum applicants -- and their family members -- may apply for employment authorization once the Board of Immigration Appeals (BIA) remands the case back to the Immigration Court. Applicants appeal Immigration Judge denials to the BIA, which returns the case to Immigration Court if they agree that the case should not have been denied.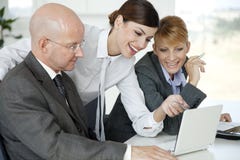 More importantly, foreigners who have their cases with the Immigration Court will be able to file for asylum sooner. Because a request for a work permit cannot be filed until the application has been pending for 150 days, the sooner the better. They can file their asylum petition with the Immigration Court immediately, without having to wait for a hearing date. This is an enormous benefit because, in some parts of the country, asylum applicants have to wait months for an initial hearing.
Call the Florida law firm of Blandon Law at (954) 385-0157 to apply for a work permit based on asylum.